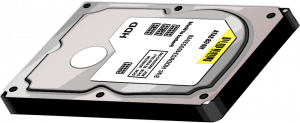 Clean & empty used VPS disk space 
Sometimes your OS disk space might become full, by /dev/vda1/, /dev/vda2/, /dev/vda3/ or etc… (You could see that if you navigate to root directory with cd .. command and then use df -h command you see the disk usage) . 
Jenkins or Docker (or other) might be the issue
Many times, that problem might be coming from Jenkins, Docker or another program (maybe you deleted some large file from sFTP, while it was used in some process?). To find out what might be using that space, one solution is to use the command lsof / | grep deleted and there will show up the processes that might be taking the space. You have to restart those services. Just use:
sudo systemctl restart 

processName
and then check again with df -h  and you will see the space is now free!
I suggest that you make the Jenkins logs smaller. For that, in /etc/logrotate.d/jenkins you might use:
/var/log/jenkins/jenkins.log /var/log/jenkins/access_log {
    daily
    copytruncate
    missingok
    rotate 52
    size 1M
    compress
    delaycompress
    notifempty
    maxage 30
}