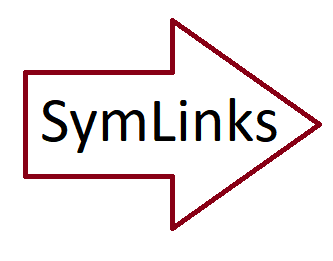 SymLink –  Perfect solution to use same file in multiple projects

 (Windows 7,8,10)
Probably, many of developers (either C#, .cs, PHP or in whatever field you code) have used same files (their "library files") to build different projects.  However, in most cases, you might have copy-pasted your library file in multiple projects. But then you have to update all copies of your library-file across your project, when you need to make changes.
The best way is to create a mirror of file, called symlink. However, Operating System sees the symlink (as opposed to regular SHORTCUT of file) as the real  file.
So, when you update on of them, it updates all it's symlinked mirror-files! It's easy to create SymLink-ed files with very simple open-source app:
Symlink-Creator.bat
Instructions:
1) Drag & drop file/folder (you can drag multiple items) onto that file and input the TARGET location.
2) That's all, symlink is created ( if you see an error, like "insufficient privillege", at first apply this fix)
Note: you should symlink each file using that command ! COPY & PASTE doesn't create symlinks!