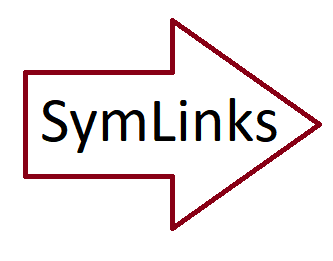 Creating SymLinks quickly (Windows 7,8,10)
Symbolic link (Symlink) of a file is similar to a shortcut of a file(or folder), but the difference is that it creates a real mirror of a file, and operating system doesn't see it as a shortcut. So, in mny cases, where shortcuts can't do the job, symlink is nice.
It's easy to create SymLink without installing any 3rd party app, using this open-source file:
Symlink-Creator.bat
Instructions:
1) Drag & drop file/folder (you can drag multiple items) onto that file and input the TARGET location.
2) If source and destionation DRIVES are same (i.e. both are C: drive), then it asks you to choose either hard or soft symlink (default is soft).
3) That's all, symlink is created ( if you see an error, like "insufficient privillege", at first apply this fix)
Note: if you ever rename/move the original file, the `symlink` becomes useless.
Let us know if it has any issues.