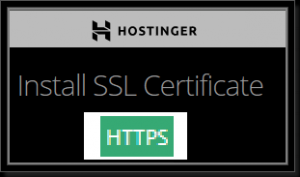 Install Free SSL on Hostinger automatically
Whoever has Shared Hosting at Hostinger, he may install free SSL (either from Let's encrypt, comodo trial or whatever) for their domains.
However, a while ago, we have created auto-installer of Let's Encrypt's free SSL certificate.
You can fork it from GitHub or use online version here.
Then you will get an email with SSL keys, and activate it under your Hostinger panel, under Advanced > SSL