If you are looking for a TradeStation / EasyLanguage Programmer, then we can assist you. You can order us any type of custom task, to build, update or modify indicators,strategies, paintbars, functions and scripts for TS (up to latest versions) .  We do a quality work, so, you get exactly what you need..
We prefer you to send us your requirements and inquiries, written in details (either in email or in text document), where will be clearly listed all requirements and behavior of functionality you need, to be easier for us to understand every concept of your needs.
| | |
| --- | --- |
| Name: | Tazo Todua |
| Email: | tazotodua@gmail.com |
| Skype: | same as email |
| Profile: | http://ttodua.uk.to |
| Location: | Georgia (Eastern Europe) |
| Phone: | (+995) 598 745 222 |
Introduction
Tradestation – Famous Trading Platform

Tradestation® is one of the most famous trading software,used by many types of investors. It offers a serious and solid service for everyone, who opens account with Tradestation. There is a minimum requirement to open an account, so review the terms carefully, to check if you meet the minimum requirements.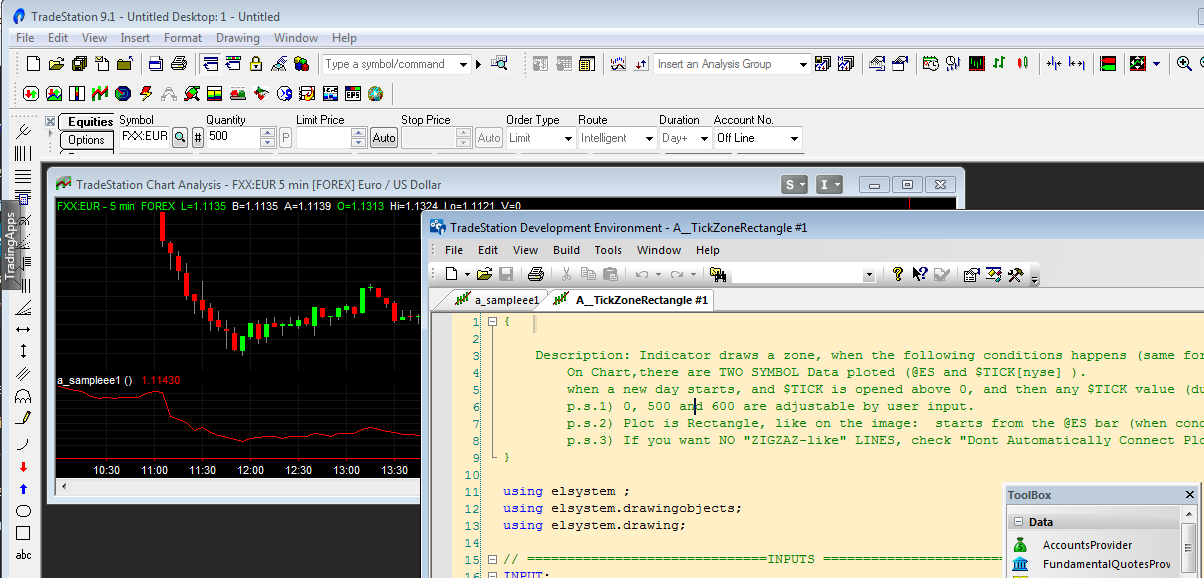 Also, there exist web trading platform (called simulated trading), where you can make tests. The website offers a different department of apps( called AppStore), where you get free & commercial featured applications and products. But when you come closer to indicators and strategies, then you need to utilize EasyLanguage.  That is the main area, related to programming.
So, if you need a easylanguage programmer/coder,  then view contact address above and feel free to contact us.